Hello there! I'm Jessie from LearnCharlotte. Thank you for taking the time to visit my blog. All of my FREE and paid resources can be found by clicking here!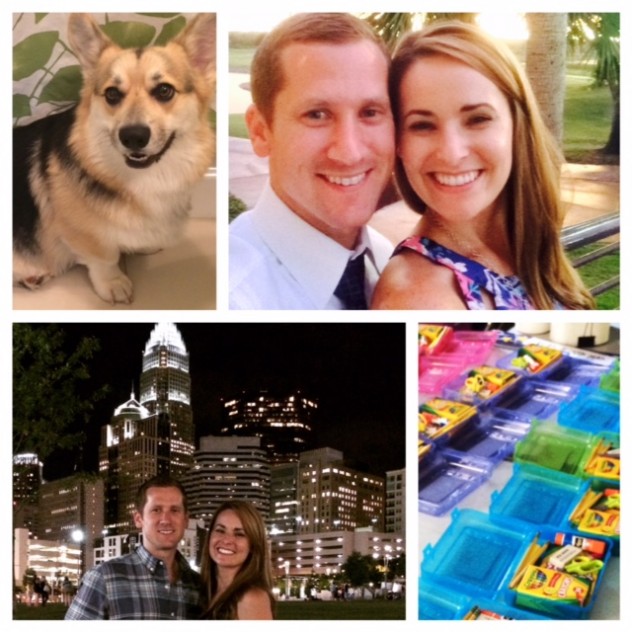 I am an elementary school teacher based in Charlotte, North Carolina, USA. I began my teaching journey in Jacksonville, Florida at the world class elementary school- Chets Creek Elementary. At "The Creek" I was able to develop and grow my passion for quality literacy instruction. I used the reading and writing workshop model of instruction to engage my fifth… then second… then third grade students. (There's nothing like changing grade levels to help keep you fresh!) With each year and new group of students, I learned more and more. Chets Creek was a school that believed in hunting down and creating the best resources available for students that aligned with the best practices in education!
While teaching in Florida, I had the additional responsibility of serving as a Curriculum Leader for the second and third grade reading teams. In this role I worked side-by-side with other top notch educators to evaluate data, make decisions for our students, and add rigor to our literacy instruction. These leadership positions inspired me to seek training to become an administer and after seven years of teaching I began a year long, intensive program to become a Vice Principal. When my year was up and I had my VP credentials, I knew what I needed to do! STAY IN THE CLASSROOM! I love working with students and I plan to stay in the trenches!
In 2013, I got married and almost immediately my husband was promoted (woohoo go Rustin!) My husband's job brought us to Charlotte, a city with all four seasons! I have worked at two different schools in the Charlotte area and this move allowed me to add "math teacher" to my list of qualifications. I now spend my time researching and planning the best ways to get students excited about reading, writing, and math. I began my LearnCharlotte blog as a resource for one of my third grade classes, but I now use it to share and collaborate with other teachers from around the world! As I begin my tenth year teaching, I continue to love learning from other educators, so please leave me comments or send me an email if you'd like! You can also find me on instagram to see my latest projects.
Sincerely,
Jessie
Instagram: @LearnCharlotte
Email: LearnCharlotte@gmail.com