We are about to have a fabulous week of math centers! I have been hard at work preparing fun ways for our class to review for the End of Grade test! This week you'll have opportunities to practice adding, subtracting, multiplying, dividing, working with time and money, graphing, area and perimeter, geometry, and more! All of our centers will include games and partners to help you stay engaged in your learning! So get your math journal a
nd a pencil and get ready to have some fun! 

Pablo really likes the telling time game!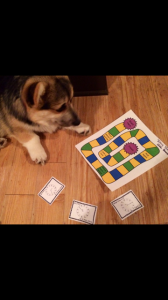 We send a big thank you to

The Busy Class

and

K-5 Math Teaching Resources

for creating such awesome centers for us!
Also, I found a rhombus on Pablo's head! Crazy!